DDS Journey
How can we help you?
Free CAAPID resources
Our team of 11 coaches convene each week to discuss what gave our international dentists an edge in admissions. Here are our secrets!
Real Dentists, Real Stories
It's an absolute joy when dentists call back to celebrate their joy with us. How lucky we are to make you smile, before you make others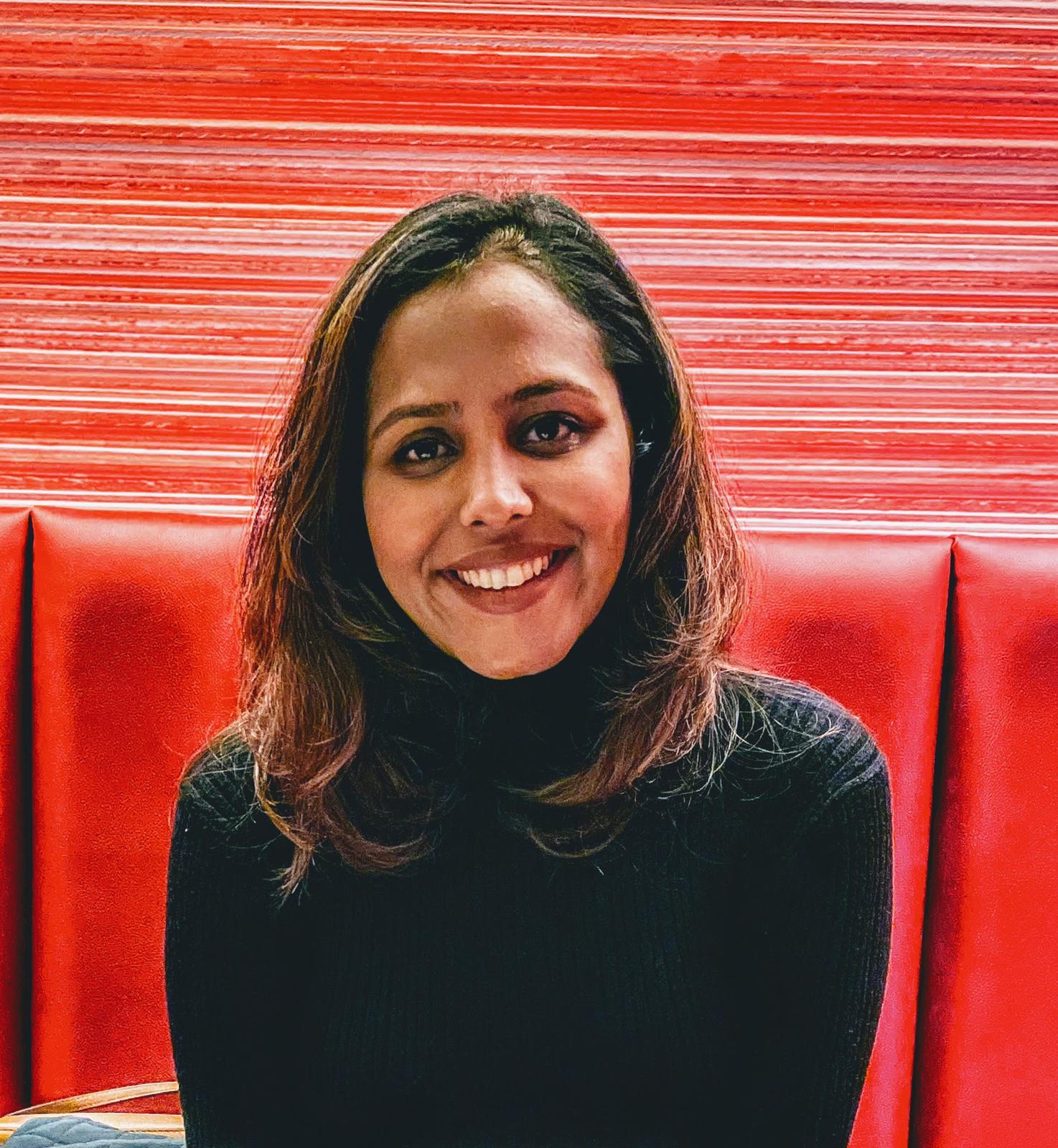 Caapid Simplified and the entire team have been a great help in the entire process of getting my dental school admit. It is because of my mock interview sessions with the CS coaches that I was able to crack my interview. I think my last mock session made me feel really confident which I believe I was not during my previous interviews. The small small insights that they gave me helped me pay attention to details that schools look for. I don't think this would have been possible without their help. All international dentists trying to get through their dental journey in US, please take their guidance, it will be worth it.
Dr. Urvi Sanghvi
UoP Admit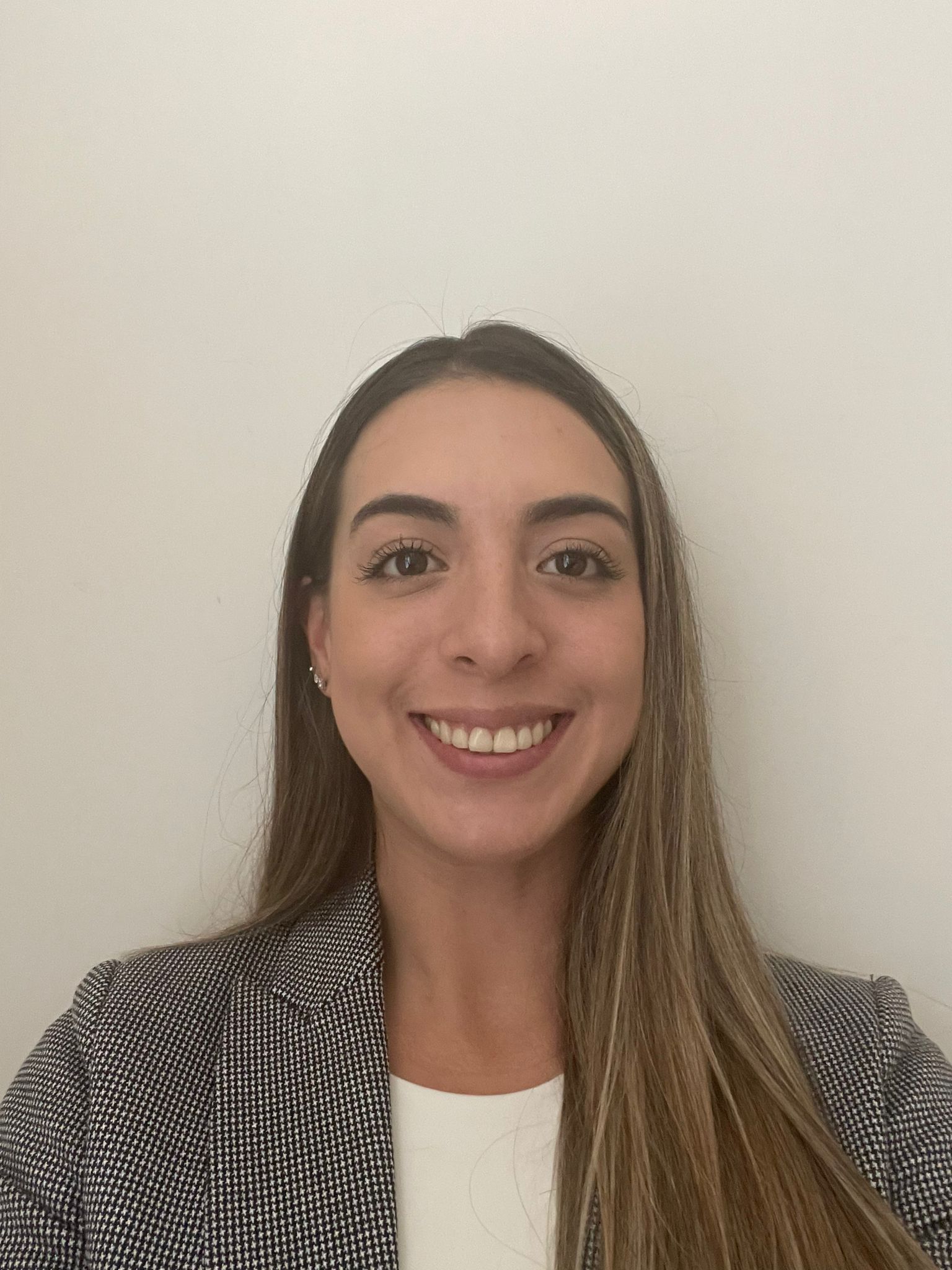 Everybody at Caapid Simplified is very qualified to help international dentist to get accepted into school. I can't stressed enough how the much the interview coaching helped me. They really focus on the areas you need to work on. Also the bench tests accelerator are super helpful. They give you extra tips that you can use and make you feel confident
Dr. Barbara Hernandez
UCLA Admit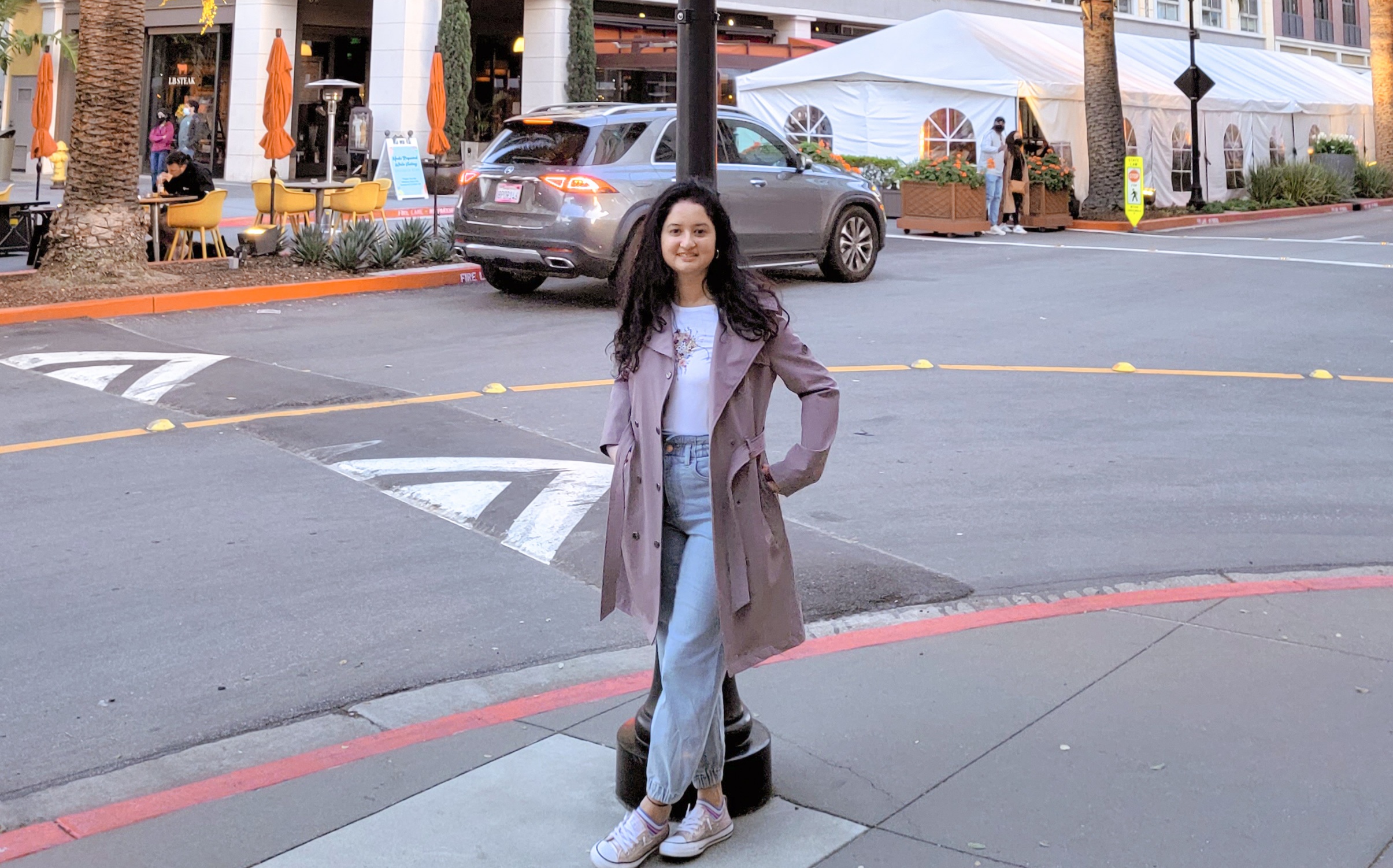 I would like to thank CAAPID simplified team and my coach Krupa who helped me in preparing for my USC interview. Krupa focused on both personal and professional aspects of my application, highlighting the strong points and giving me valuable suggestions where I needed to improve. The coaching videos on ethical scenarios were very helpful.
Dr. Apurva Sharma
USC Admit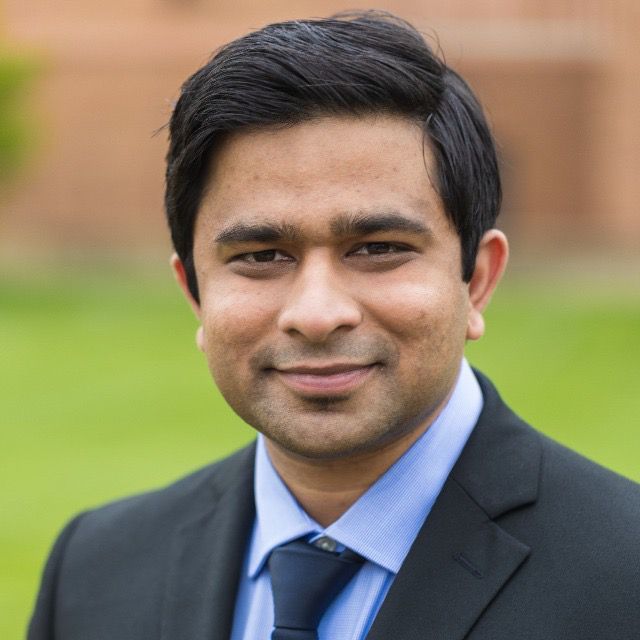 I had a great experience working with Caapid simplified. I've had two sessions with them. We had extensive discussions on how to answer some of the ethical scenarios. The most exciting part comes in after the session ends. Not only did both of my instructors provide some valuable insights regarding the answers I've prepared. They also gave me a brief overview of how to conduct myself during the interview. It's my firm belief that these minor changes were instrumental in my success. Thanks to the entire team of Caapid simplified. Spl thanks to Diwakar, Krupa, and Flynn you guys are the best!!!
Dr. Srirama Chandra
Indiana Admit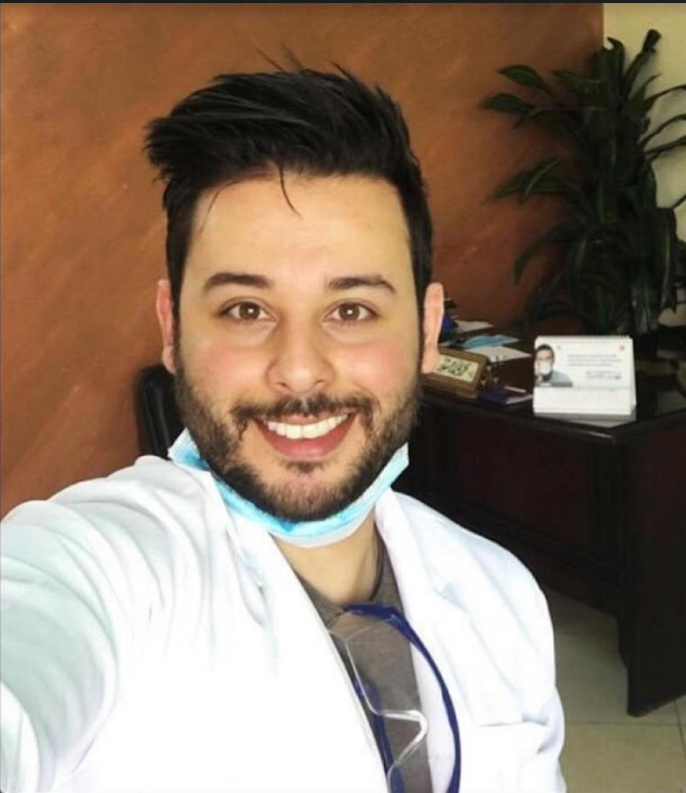 I'm writing this with a heart full of thanks and appreciation for Coach Kenza of CAAPID SIMPLIFIED. When I originally contacted her, I was bursting at the seams with questions. She reassured me and encouraged me to concentrate on my abilities. Yes, we are all unique, and it is critical to cultivate our own abilities. I've never seen somebody listen to my queries and respond with such patience. This is what distinguishes her as a fantastic mentor. I've been accepted this 2021 cycle into my top choice DMD program. I'm grateful to coach Kenza for her assistance during the interview process. She provided me with comprehensive coaching and, more importantly, she showed me how to approach an interview question professionally and confidently. She is extremely knowledgeable, passionate about the field, and a wonderful person. She worked with my schedule and went above and beyond to assist me every time. When I was questioning myself, she believed in me and never let me give up. My only regret is that I did not approach her sooner. I would also like to mention here that I am an F1 student, not a GC or a citizen.
I strongly advise prospective students to contact her and CAAPID SIMPLIFIED if they want any professional advice to ace the interview process. I owe coach Kenza an enduring debt of gratitude, and I pray that God blesses her and her students on their path.
Dr. Anas Mughrabi
Rutgers Admit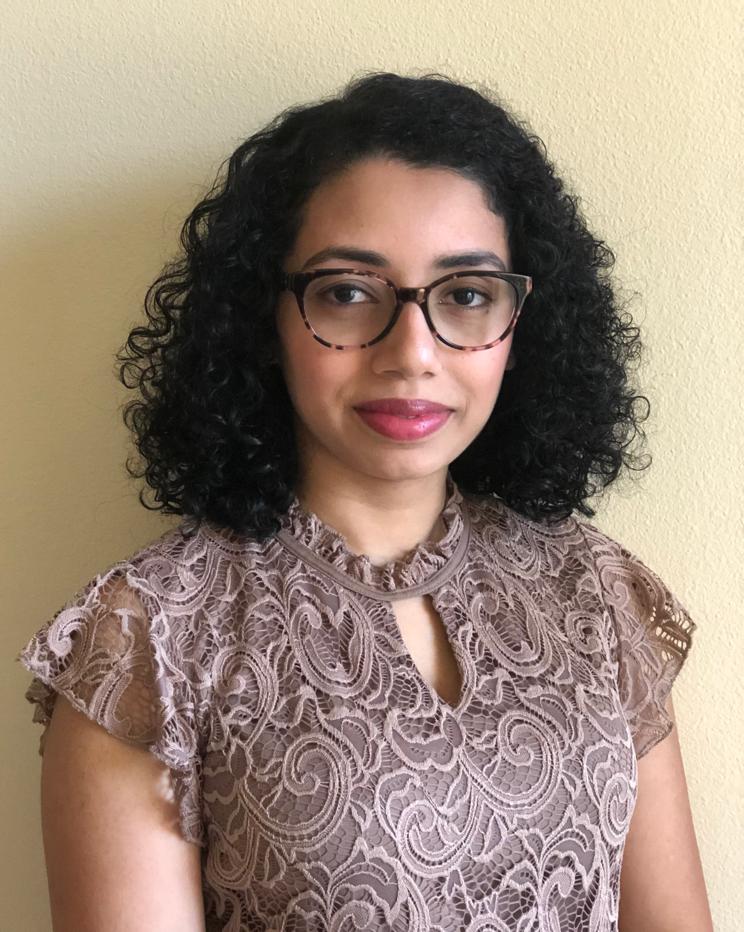 I want to thank Caapid Simplified, especially Karthik for his guidance. I took Karthik's help with interview coaching. He took the time to hear my story and gave me tailored guidance. I felt very comfortable working with him. He gave me constructive feedback and appreciated my good attributes. This really boosted my confidence. He helped me be comfortable in my own skin and converse freely without changing who I am; without expecting me to pretend or alter my tales. I really appreciated that. Also, I want to thank Flynn, who was very responsive to my requests and followed up with me throughout this experience.
Dr. Kezia Varghese
CU Admit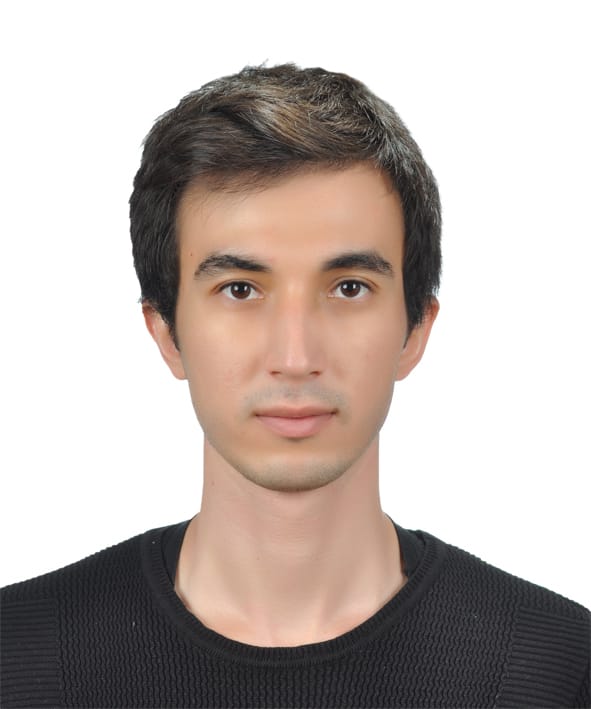 I would like to thank CAAPID Simplified team. They have been a great help in getting my dental school admit. I have been in 2 interviews before this coaching and I performed poorly and began to lose my hope in getting dental school admit. But I was able to work on my weaknesses and get some valuable insights regarding the answers I've prepared with the help of the instructors. The coaching videos on ethical scenarios were especially helpful. I don't think I would be able to get dental school admit withour their help.
Dr. Toyly Hojageldiyev
USC Admit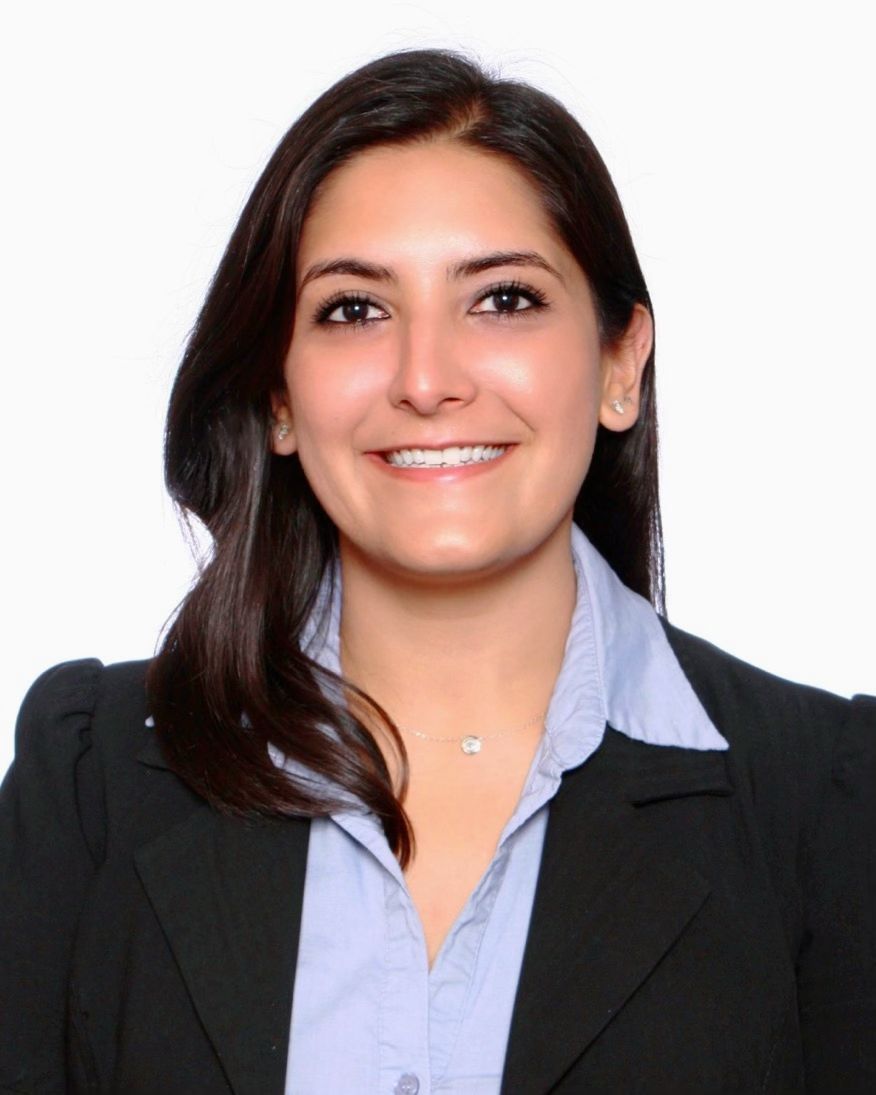 Dr. Leena Garg and the entire team at Caapid Simplified were an incredible guidance and support throughout my application cycle. Whether it be prepping for the interviews or bench exams, the team at Caapid Simplified was always my go-to. The webinars I attended before the Bench Exams were very informative. Any questions that I had about the exact requirements and criteria for the tooth preparations were always answered. Even when I had questions after the webinars, I always got an instant reply to all of my doubts. I recommend the mock sessions with the coaches for your interview preparation as well. Taking a couple of sessions beforehand put me at ease when it came to the actual interview day. All in all, I would recommend the teams guidance, they will always be there for you throughout your journey!
Dr. Malvika Chowdhary
VCU Admit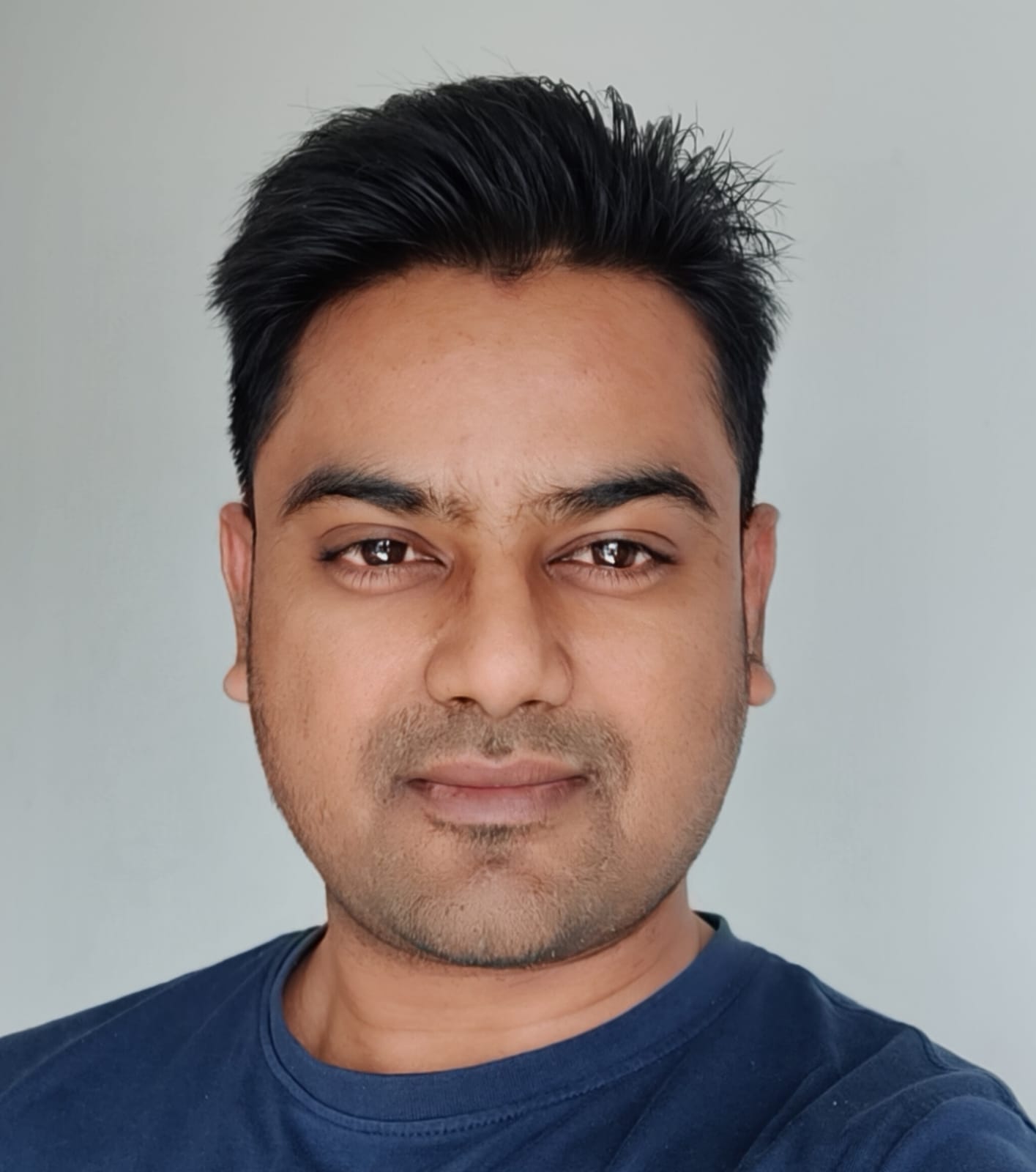 Thank you for the wonderful interview training I had with the Caapid Simplified while preparing for my interviews. The mock interview sessions with Mr Kartik and Ms Flynn were fantastic. They made a massive difference in how I should think and responded during the interview. During the sessions, they briefed me about my weakness and strength and guided me to improve my communication skills. Additionally, they taught me how to present myself in a time-bound manner. Their valuable insights and honest feedback helped me improve a lot. Therefore, I endorse Caapid simplified and recommend them for interview training.
I got acceptance from SUNY Buffalo, UCSF, UTHSA and waitlisted at Michigan.
Dr. Satyavrat Arya
Buffalo, UCSF, UTHSA Admit
I want to thank the team at CAAPID simplified for their bench test accelerator webinars. They prepare you really well for the bench test and provide information specific to the program you're testing at. The sessions are packed with information and helpful tips and tricks that are sure to give you an edge over the competition. The instructors spend a considerable amount of time answering your questions and clearing any doubts. In my experience, they will go out of their way to help you even after the webinars are over. Furthermore, the webinars are recorded so you can revisit them if needed. All in all, I was very satisfied with this service and I cannot recommend CAAPID simplified enough.
VCU Bench Accelerator Attendee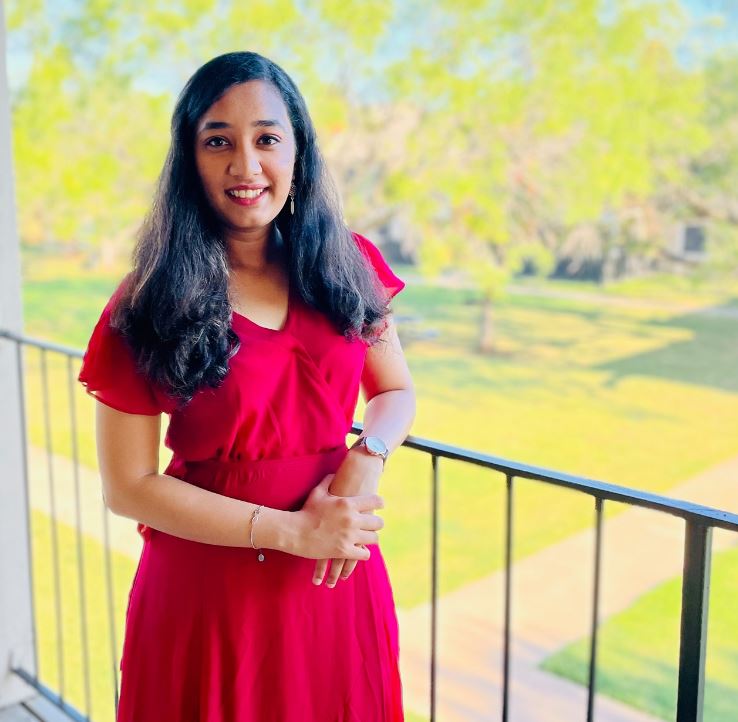 A very little experience with CAAPID Simplified yet an amazing one! Helped me in each step I required for my application process!
They were very patient with me and my panick about the answers to the questions! Very professional and timely mannered work was the best part
Thank you Divakar and Flynn for helping me through the process!
Dr. Charmee Shah
I got an acceptance email today from Loma Linda University. :) My words are not enough to express my gratitude to Flynn, Krupa, Kenza and the whole team of Caapid Simplified who helped me to finally find my destination and begin the journey to achieve my dream. I am so happy to write this to you right now.
Interview Coaching
LLU Admit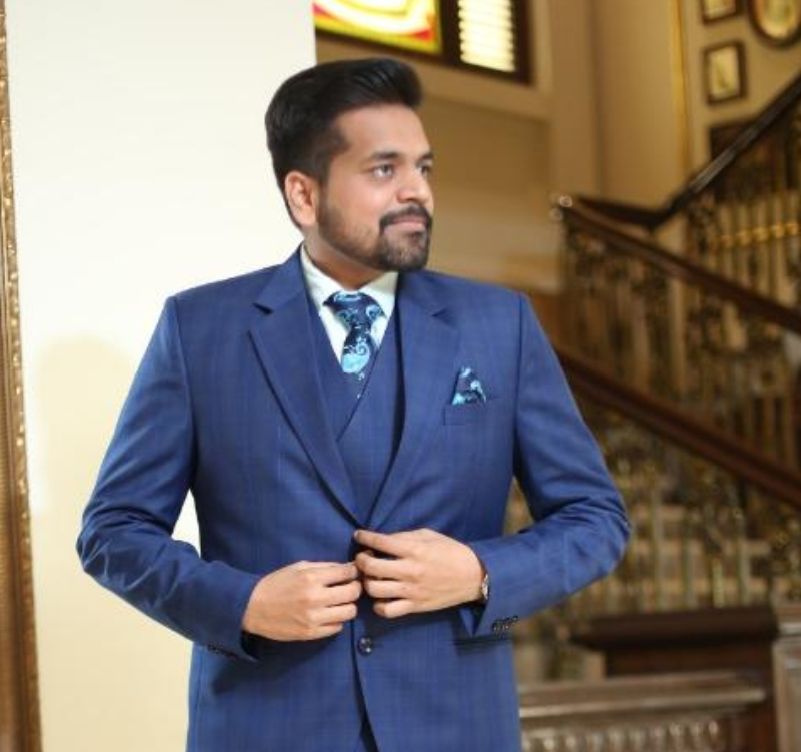 My experience with CAAPID simplified was an unforgettable one. I would like to thank CAAPID Simplified team especially coach Flynn and Divakar for helping me achieve my dreams. I got accepted into UCSF this year. They helped me in each step of my application process. Meeting up with my deadlines, helping me in preparing for the interviews in a very professional manner was the best part. I would highly recommend CAAPID Simplified especially Coach Flynn to those who are new to the process and to those who want to achieve their goals.
Thank you Flynn, Divakar and CAAPID Simplified for everything.
Dr. Asim Goel
UCSF Admit | Caapid Application Writing Fellowship | Interview Coaching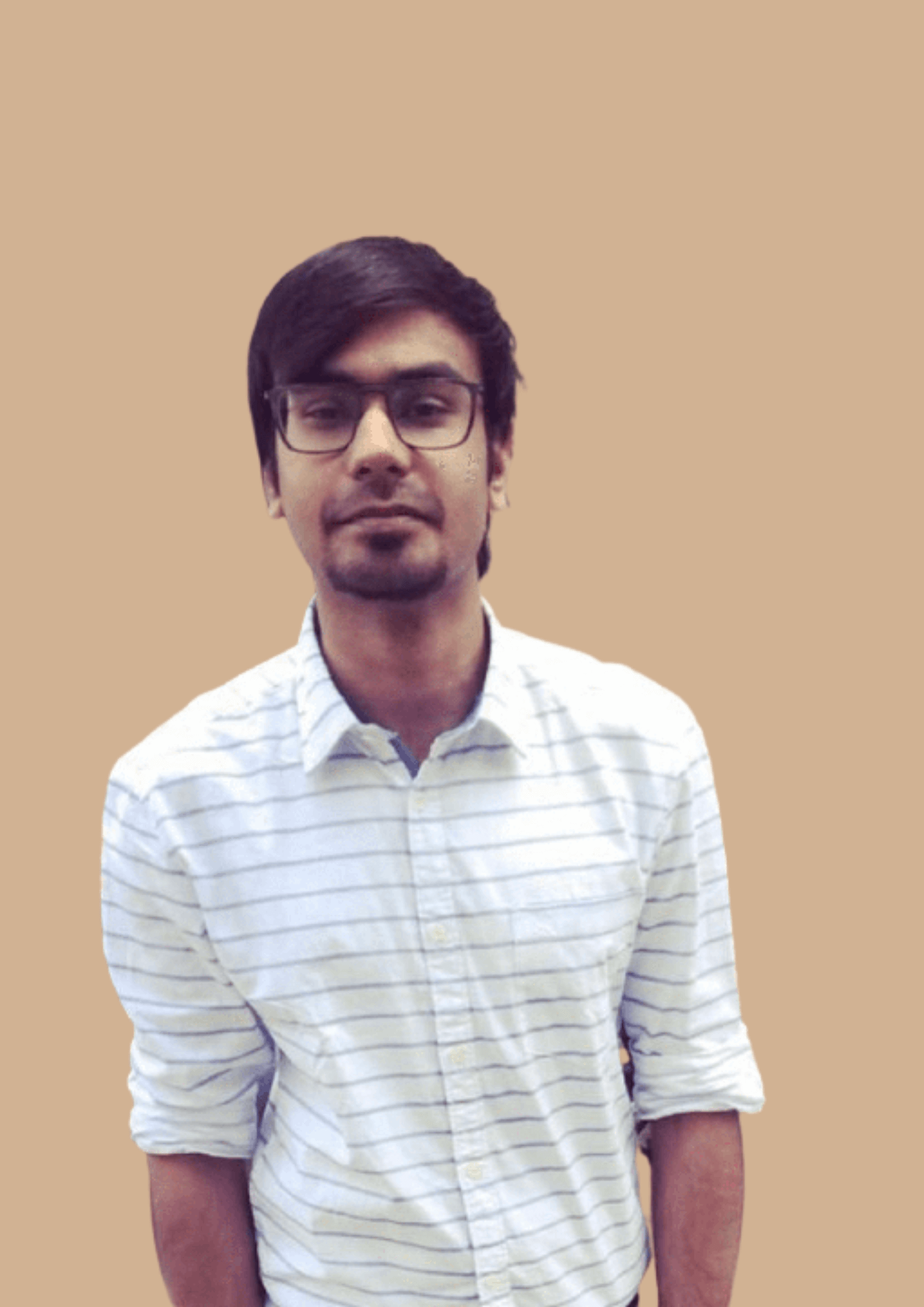 CS has truly helped me simplify the CAAPID process. Literally, the whole team never hesitated to go one step ahead to make sure things are right on track, Be it the ethical scenarios, clinical cases, and whatnot! They have just the perfect blend of professionalism and personalization and that way they gained my 100% trust during the entire process. Thank you once again to the entire CS team!! You guys are doing an excellent job!
Dr. Ritesh Chawla
CU 2021 & Indiana 2022 Admit | LLU, UoP, UCSF & Temple Invites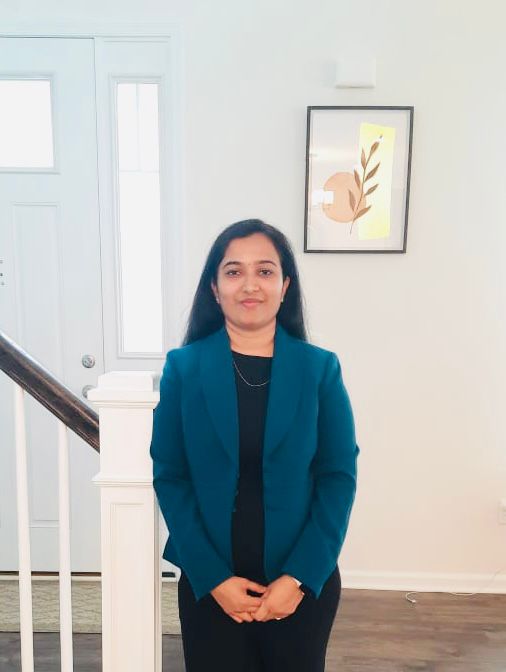 I would like to thank the entire team of Caapid simplified. They have been a wonderful support for me during my interview process. Special thanks to Priti for preparing me for the interview. The best part about her is she connects very well and makes you feel very comfortable during the sessions.
I had only one week time to prepare for my interview. But Dr. Divakar responded very quickly when I contacted him and made sure that I get the required coaching for the interview. My mock interview with Flynn was almost incredible. It mimicked the actual interview. She helped me with my weaknesses and also helped me with my presentation and gestures. Taking a few sessions before the actual interview helped me and I was way more confident on the day of my interview than I expected. I'm glad that I took their help and it is worth it. Anyone who needs help with their dental school application should seek advice from them. All their coaches are very knowledgeable and will show you the right path toward your journey.

Dr. Kalpana Javvadi
NYU Admit | 2022 Cycle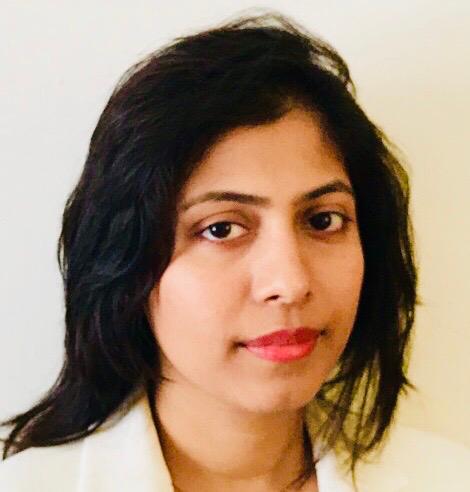 Life's been a roller coaster since past few months..now I feel a little stable..still many things to sort out..but I wanted to say thank you to you, Preethi and CAAPID simplified for helping me down the lane to get me to this point..I can never forget your support..thank you very much for all the hard work and keep supporting aspiring dentists like me..❤️❤️
Dr. Soumya
LLU Admit
I had too many thoughts but was not able to curate them well. On the hindsight, after giving a couple of interviews I realised I must get a perspective from u all too. I applied for the interview coaching which was amazing. Ms Krupa gave me completely different ,unusual perspective about the interviews, she helped throw light on my childhood stories and use them in my interviews which was a perfect plus. Interaction with Ms Flynn was right before my UCSF interview , it was a perfect mock practice interview session where I got a beautiful understanding of how the interviews take place. All in all it was a beautiful interview experience. Also I would want to add, thankyou for having the patience and answering all my calls or replying , while going through those interviews with multiple colleges who have different requirements.
UCSF Admit
3 Year Programme | Class of 2026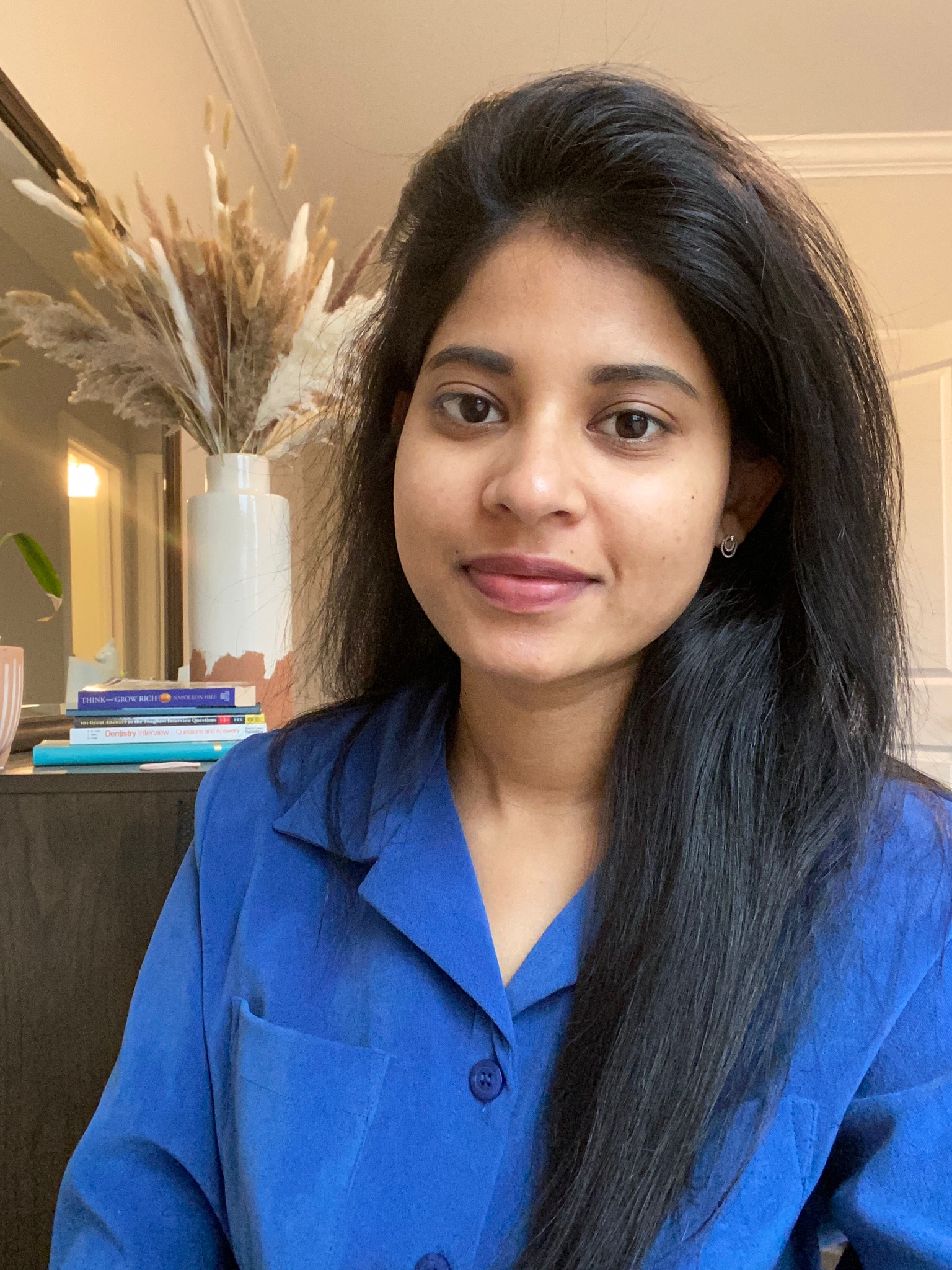 I have been associated with the CAAPID simplified team only for a brief while however I greatly appreciate all the efforts they put in tailoring my application. I have took their writing assistance for my application and I must say they are extremely patient in working with us through the process until we get what we require. my heartfelt gratitude goes to Ms.Flynn, who has given me constant words of affirmation and positive reinforcement. I would also want to thank Diwakar for always being the primary point of contact and directing me to right people. all and all, for someone who is looking for a direction of where and when to start, CAAPID simplified team could be of huge help
Dr. Shishira Reddy
University at Buffalo, Class of 2025 | Caapid Application Writing Fellowship
My experience with Caapidsimplified began in 2021, when I was applying for dental school and saw one of their YouTube videos. At the time, I did not seek their assistance due to my confidence in my application. Fast forward to 2022, when I sought the assistance of over 5 different dental application helpers, all of whom agreed that both my resume and personal statement were perfect and no major adjustments were required. Unfortunately, I did not get into dental school, causing me to ask myself, "What did I do wrong?". Application Until I remembered that video I saw on YouTube, I reached out to their application check up service and I had a deep inner expectation that it would be the same as other previous firms that they would say the same thing despite the fact that I had doubts about my resume and personal statement. When Flynn sent me her comments, I knew she was scrutinizing it because she was the first to point out faults in my CV and personal statement. I immediately sought assistance in rewriting my personal statement and resume. Without exaggeration, everyone performed admirably, particularly Flynn, Meenakshi, and Hari. When I read my personal statement for the first time, I felted that it represented me, and when I verified with my supervisors, they all agreed that it did represent me, despite their pessimism about finding flaws. I am very grateful for their efforts and assistance. 😊😊😊😊

Dr. Abdulrahman Alsayeh
Personal Statement Rewriting | CV Editing | Supplemental Rewriting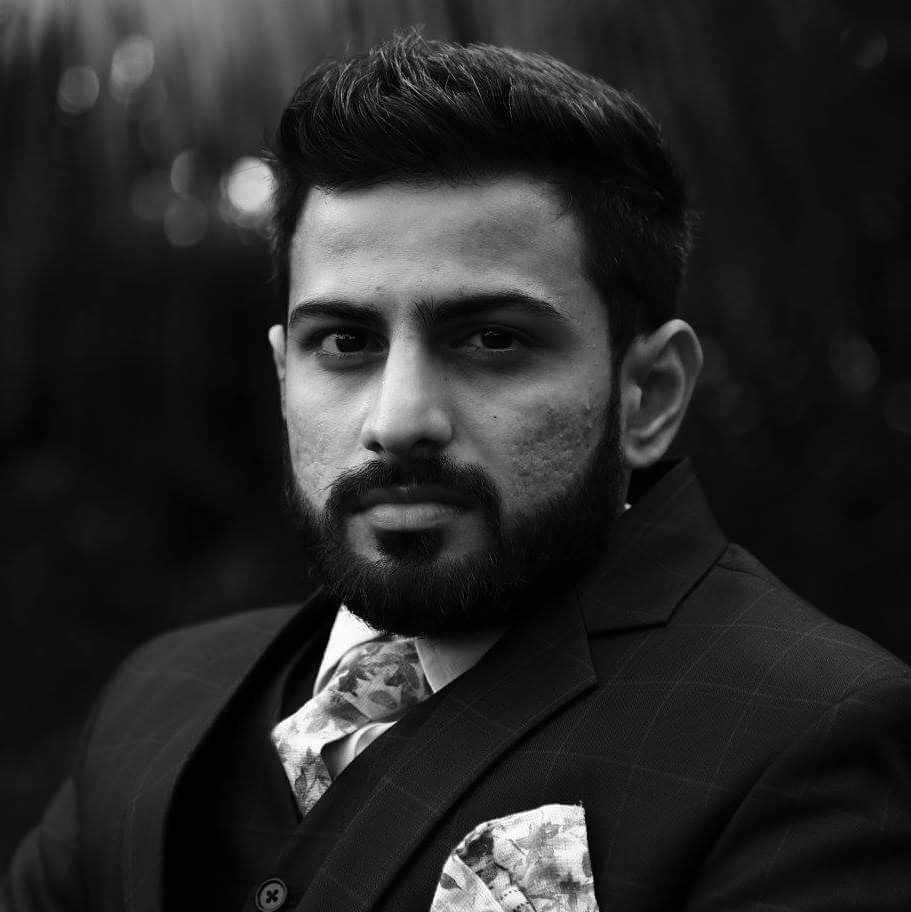 I am absolutely thrilled and got emotional when I read the statement of purpose (SOP) that CAAPID Simplified rewrote for me. Not only did they showcase my skills and experience concisely, but they also crafted a narrative that truly captured my passion for dentistry. The attention to detail and level of professionalism in the writing was outstanding. I was impressed with Sushmita's ability to articulate my goals and objectives in a way that was both compelling and convincing. Thanks to their help, I feel confident that my application will stand out from the rest. As soon as I read the SOP, it was a tearful experience for me as I was able to see my life and my struggles in those 1000 words. Even my parents had tears in their eyes reading it. I highly recommend CAAPID Simplified to anyone seeking assistance with their SOP. Their talent and expertise are truly exceptional.
Dr. Shivam Patel
Personal Statement Rewriting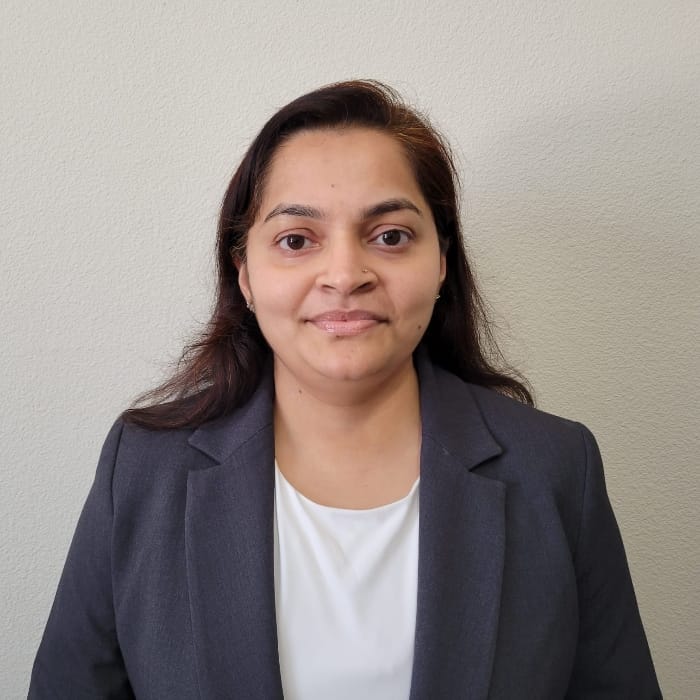 Thanks to Caapid simplified. With all the available services for Caapid/interview prep in the market I never had a doubt to go with CS, well convinced by their free contents online. They supported me through out the journey in both ups and downs. Many thanks to Ms.Priti for the interview prep. It wouldnt have been possible without you. After 2 sessions with Ms.Priti, I was confident enough to crack any interview. Special thanks to Ms.Flynn for advices and valuable guidance.
Dr. Rajalekshmi V
CU Acceptance, UPENN Interview Invitation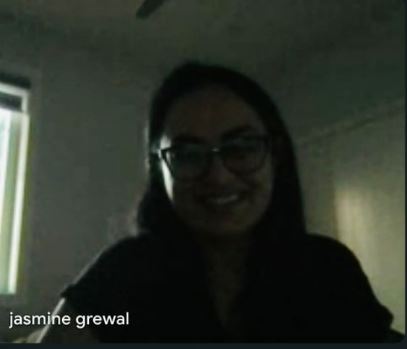 The webinar was a great experience on how to prepare for Buffalo's Bench exam and other tiny details regarding bench which would be helpful in any bench exam. Dr. Leena engaged with everyone and took care of all the doubts. She also shed light onto her journey of admission into D.D.S. which connected us even more as we all experience challenges in some form or the other on our way to becoming a dentist in U.S. But it's on us as to how to embrace them and move forward.
Dr. Jasmine Grewal
University at Buffalo Bench Test Accelerator Participant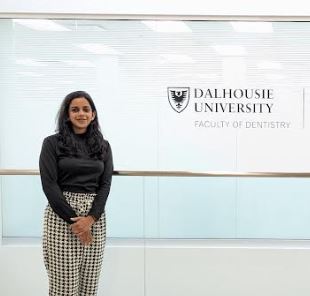 I started my journey in 2019 to pursue my career as a dentist in Canada and little did I know this journey would take me almost 5 years to get my dream school. During this time I knocked every door , took up every course anyone advised me to, but eventually landed up in the same place. The one thing that set CAAPID simplified differently from the others is their approach. Their initial introduction, the process of getting to know me , as a person was something nobody did so far. and the result .... a more confident me. I started acknowledging every small achievement of my life , either personal or professional and it actually reflected in my interview , something that did not happen before. I did get invites from the US dental schools but after getting a seat in my second attempt at the Dalhousie university where I was chosen as one of the 6 candidates for their qualifying program, I looked no further. In the end all I would say is if it wasn't for the team of CAAPID simplified , I wouldn't be here today.
Dr. Shyama Chalam
Caapid Application Writing Fellow
Popular Articles
Our non-profit sustains itself from the endorsements our mentees provide us when we coach them. Those donations help us publish well-researched articles.
It's my personal goal and mission as a storyteller to bring out your personal narratives to present the best version of yourself in your interview.
Personal conversations and connections drive our personal development, and that's what will drive your interviews too. Coach with me to converse and tell your tales without any inhibitions with a smile!
Coaching with me, you will learn how to read your audience, curate your responses and steer your own interview to make YOU memorable.
I'll be challenging you to get to your next level of communication and during our coaching sessions together, I will help you build your best personal narratives.
Having studied psychology and been through the process myself, I'll coach you to embrace each part of your journey and reflect on it with grace, authenticity, and professionalism.
Subscribe to our newsletter
Doing our bit in weaving smiles for the smile-healers themselves!